Consistently ranked amongst the Top 10 Bridal Makeup Artists of India, and recently ranked amongst the Top 40 Bridal Makeup artists of the world by DWHA in 2020.
With 2 Million+ Followers across Facebook and Instagram, Aliya Baig has carved her niche as the undisputed No.1 Bridal Makeup Artist in India purely from a Reach and Influence perspective. Over the last 10+ years, she has worked across countries and cultures and gained invaluable diversity in her experience. She is the only Indian Makeup Artist to feature in both Forbes and Vogue and is the first Indian to intern under Mario Dedivanovik in Hollywood and Georgy Kot from Russia. She has also been an ambassador for various big ticket campaigns and launch of leading Beauty brands such as Nykaa, lnnisfree, Sugar Cosmetics, Loreal, Maybelline, UrbanCompany.
Her diversity in work, cultural expertise, globally acquired skillset, eye for detail, passion to impart knowledge to others and the immense demand to learn from her saw her start her Makeup courses in 2016 and has since then taught over 250 students, most of who have done exceedingly well in their careers. She has consistently evolved her courses and after years of research and understanding on makeup training methodologies, she launched a world class academy with the intention of bringing the best in World Makeup education to her country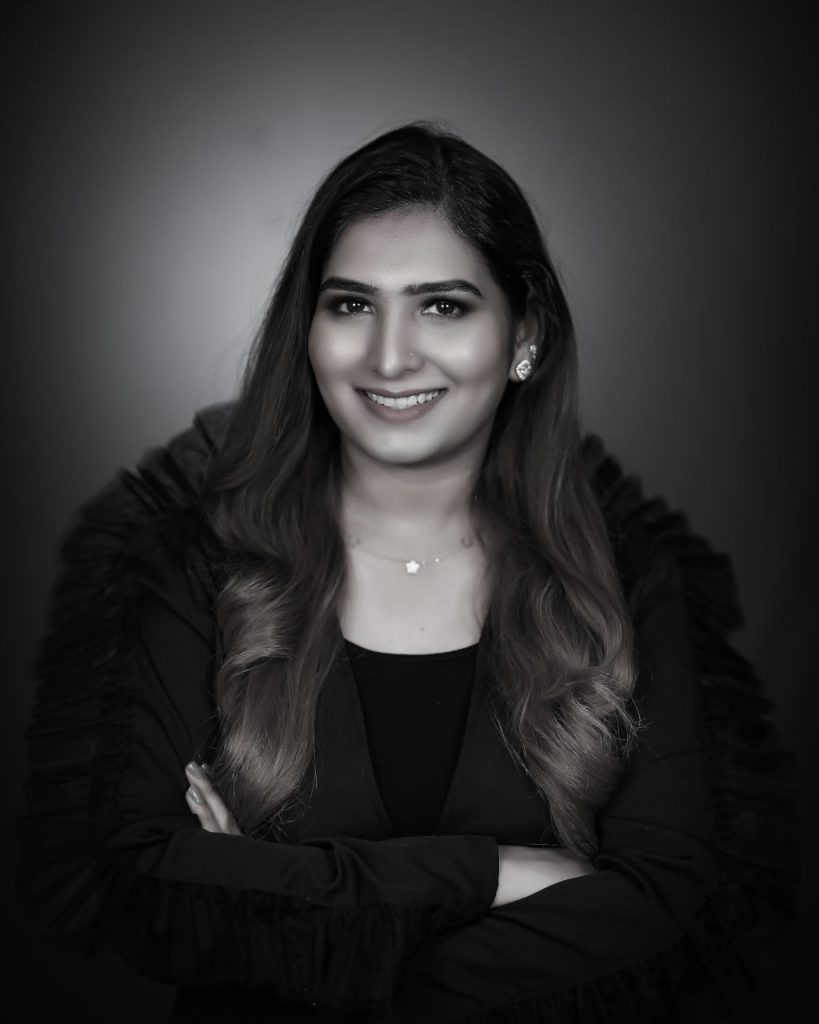 Virtuso Award
by Govt. of Telangana

India's Top
18 Bridal MUA

World's Top
30 Bridal MUA
Hajira Junaidi
Sr. Educator & Mentor
A relentless development focused instructor, Hajira is an alumna of The MasterClass Professional in 2018. She decided to switch from a succesful medical career to makeup artistry and has been handheld by Aliya Baig ever since her graduation.
Hajira has mentored 3 batches of the MasterClass Professional and she is a fellow educator for the Professional Accreditation program @ ABAM for existing professionals and has trained and certified 90+ professional artists from UrbanClap and periodically validates and approves the artists 'On Field Fitment'. With an experience of over 400 brides @ Aliya Baig in the capacity of a senior artist, Hajera is a student's dream mentor.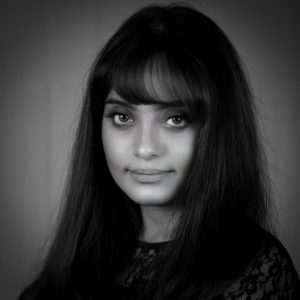 Ariyah
Assistant Educator
A seasoned Makeup Artist with an International experience of over 7+ years. Ariyah has been within the realms of the Makeup, Cosmetology and Beauty Industry for over 13+ years. An Alumna of the 3rd batch of Masterclass Professional.
Ariyah has been a part of Aliya Baig's senior artist team for the last 2 years. Not a gifted artist, its with sheer determination and hardwork that she excelled in makeup artistry.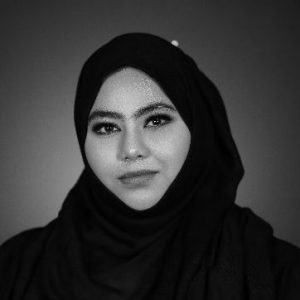 Afiya
Assistant Educator
Young and perfection driven artist. Afiya is an alumna of the 3rd Batch of MasterClass Professional. A creative artist who has worked on over 200 clients during her tenure as an Intern and then as a Makeup Artist @ Aliya Baig.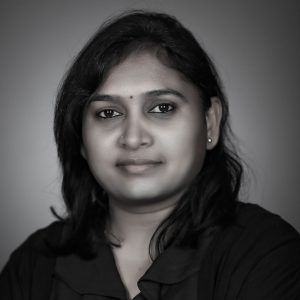 Sudha
Sr. Educator & Mentor
A Hair Connoisseur and the first employee of Team Aliya Baig, Sudha has been working and learning under Aliya Baig for over 6 years as a Lead Hairstylist. With over 10+ years of experience in leading hair salons and the experience of 2000+ bridal hairstyles at Aliya Baig, Sudha has cemented her position as a Sr. Educator for Hair purely on the basis of her dedication and hardwork.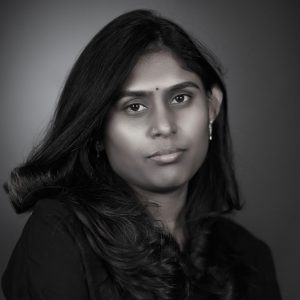 Lakshmi
Sr. Educator & Mentor
An expert drapist, Lakshmi has been draping brides for over 5 years now. Under constant guidance of Aliya Baig, Lakshmi had the privilige of getting exposure on a variety of cultures across the country.
Faculty of Management Studies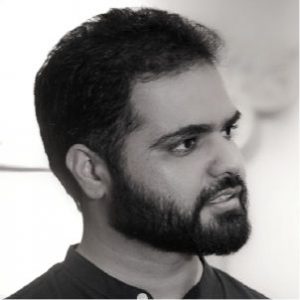 Rashid Ansari
Spl Educator - Branding
Mr. Ansari is one of the leading brand strategists of the country. He is the brand consultant to an array of multinational corps such as Apple, Disney, Dyson & Pizza Hut.
An impeccable designer coupled with global experience. He teaches and mentors the students on the key ingredients of a successful brand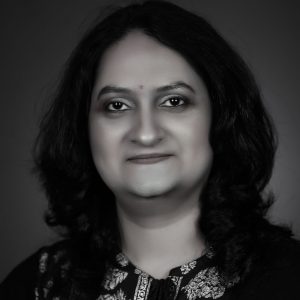 Lakshmi Pandrangi​
Head of Academy Operations & Sr Educator - Marketing
Head of Academy Operations @ ABAM, Ms. Lakshmi is an alumni of IISM, RANCHI with an MBA in Marketing and Information Technology. Lakshmi brings in a diverse experience of 10+ years across leading MNCs such as HSBC in a variety of verticals ranging from Learning & Development, Banking and Information Technology. She is a visiting faculty for Management studies @ MIT, Pune.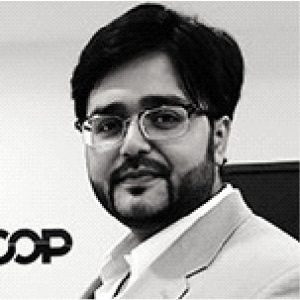 Muzammil Alam
Sr. Educator & Mentor
Muzammil is an alumni of Harvard Business School, a serial Entrepreneur and a venture capitalist, armed with 15+ years of experience across 20+ countries in diverse leadership roles such as M&As. Business consulting, Banking and Healthcare in companies like Mckinsey and HSBC. Mr.Alam is one of the most sought after marketing talent in the country. He turned the fortunes of several near bankrupt businesses into successful ventures (Hector Beverages) an advisor to O&M and Madison World for Big Ticket campaigns. He is visiting faculty for Startup Marketing at ISB Hyderabad and IIM Lucknow and is a mentor for Healthcare startups at Y-Combinator.
Faculty of Image Development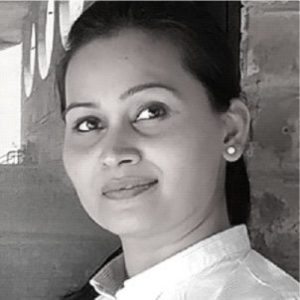 Bhawana Chauhan
Sr. Educator & Mentor
Ms. Bhawana is an alumni of IIM Ahmedabad and an ex high ranking Indian Air Force officer. She is an effective communicator with excellent leadership skills. Certified soft skills coach from Scottish Qualifications Authority(SQA) the national accreditation and awarding body in Scotland. Certified train the trainer(TTT) from ICBI accredited by National Accreditation Board of Education and Training(NABET) India.<br><br>Ms. Bhawana closely works with all the students and help them to improve their personality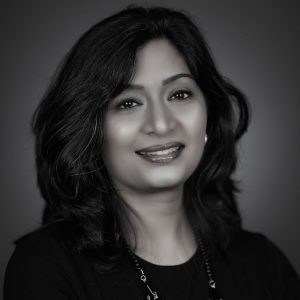 Meeta Garg
Sr. Educator & Mentor
A self-confessed people's person with a wide exposure to varied work environments in multiple industries over the last 22 years. Interests lie in synergising people, building teams and managing human dynamics in a multi-cultural and multidimensional social environment. Having traveled across the length and breadth of the nation, she has exposure to a wide variety of cultural and socio- economic nuances, all of which she has imbibed to develop a unique outlook on the role of people and their socio-cultural influences in the modern workplace.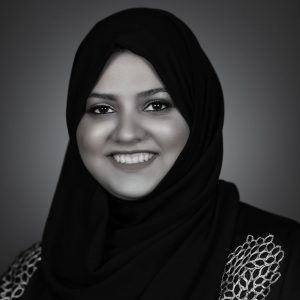 Kauser Nishat
Quality Assurance Officer
Kausar is an alumna of The MasterClass Professional in 2019 and has since been closely working as a personal assistant to Aliya Baig. She has an impeccable eye for detail and is responsible for academy operations and ensuring overall quality in education.